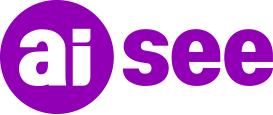 Cloud based AI Face Recognition and Analysis Service
Provides facial recognition, comparison and analysis only by linking IP cameras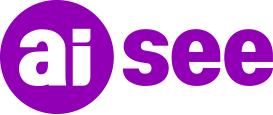 Cloud based AI Face Recognition and Analysis Service
Provides facial recognition, comparison and analysis only by linking IP cameras
FUNCTION
AI based face recognition and analysys
Analysis of live video feeds and existing video files. (aiSEE / aiSEE ANALYSER)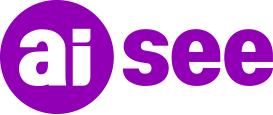 Real time recognition and analysis of faces in a live video feed. Similarities between detected faces and pre-registered faces are calculated. Registered faces will be matched, and new faces can be (automatically) registered and analysed.
Cloud Type (monthly/year billing)

Appliance Type (*additional consultation needed)

Each unit of service covers 3 live feed videos.

Suitable if you do not require real-time analysis of live video feeds. Used with recorded video files, we provide recognition and analysis of faces in uploaded videos.
Cloud Type (monthly/year billing)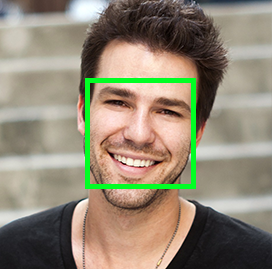 Face Recognition
Real-time face detection and recognition from images and videos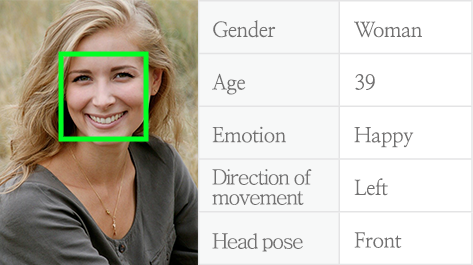 Face Data Extraction
Facial data extraction
Gender, age, emotion, head pose and direction of movement
Analysis and utilization of extracted information
cometrue.ai's own know-hows and technology embedded in developing and training the neural network
A large and diverse dataset was used to robustly train the neural network
Recognizes 10,000 faces in 0.5 seconds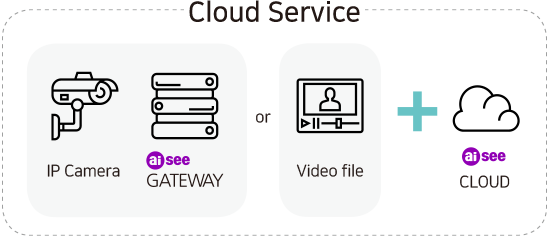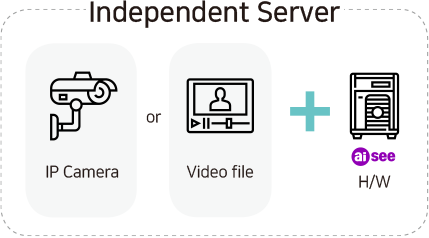 Outline
aiSee is composed of IP cameras (network cameras) that are connected to a cloud server that analyses the video feed. Main use cases would be for face analysis statistics, access control, security, and customer management(marketing). Real-time automatic registration of detected faces, and analysis of existing image/video sources are also supported.
Configuration
IP cameras installed in multiple locations are accessed and analyzed by connecting to the server at cometrue.ai. The cometrue.ai server analyzes faces and logs them. If real-time analysis is not required, you can upload and analyze existing image or video sources without connecting to IP cameras. The management console at cometrue.ai provides perosonnel identification, statistics, log verification and data extraction from the video.
Additional Information
Requires purchase of IP (Network) cameras, or it is also possible to integrate with pre-existing network of cameras.
When using pre-existing IP cameras, a Gateway may be required depending on the installation environment.
The aiSee GATEWAY is used when the IP cameras are configured in a closed local network. The GATEWAY identifies IP cameras on the same network and transfers the video data to the cometrue.ai CLOUD, opening up a 'gateway' to the external cloud server. With the GATEWAY, you do not need to set up your IP cameras on a Public IP address, and still use cometrue.ai's cloud services.
Analysis of Customers in the Store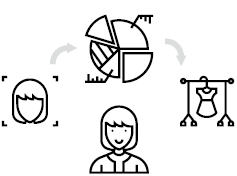 Recognize and analyze visitors' faces
(gender/age/move direction, etc.)
Can be used for targeted adevertising and marketing
Business Production Management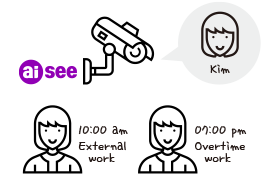 Criminal Investigation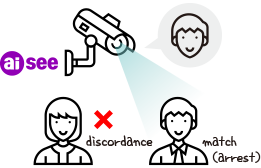 In a criminal investigation, the face of a criminal is registered and the aiSee services can assist in the capture and arrest of the criminal.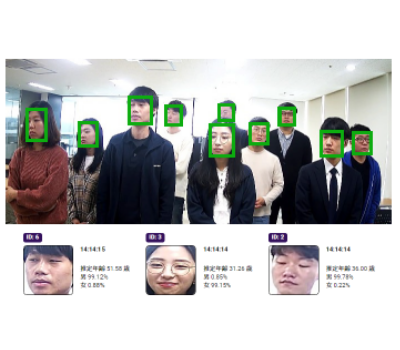 Recognition priority mode
Option to recognize faces with low resolution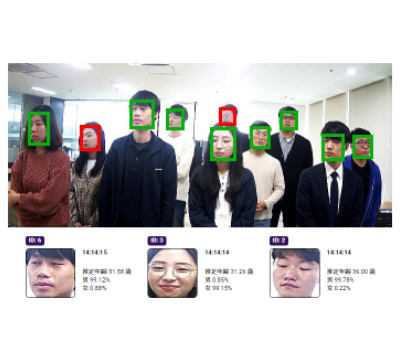 Analysis priority mode
Option prioritizing face analysis accuracy by only analysing high resolution faces